Diet for your cat
Diet Cat Gastrointestinal / Hypoallerg. / Hepatic
Complete dietetic food with hydrolyzed protein and increased sodium and potassium content
designed for cats which need highly digestible food, suffer from liver disease,
or are prone to allergies

How the diet works:
hydrolyzed fish protein contributes to the high digestibility
the protein is sourced exclusively from fish. This prevents allergic reactions
a balanced content of amino acids and minerals positively affects the condition of the liver
fennel seed and aniseed have a positive effect on the digestive system
milk thistle, common dandelion and chicory support the regeneration of liver cells
The digestive tract is where food is broken down into simple and soluble forms that can be used by the body. If food is not digested properly or long enough, the body is weakened due to insufficient intake of nutrients. Some animals may be sensitive to a particular type of protein, which manifests itself as an allergic reaction. If your cat struggles with digestion problems or shows allergy symptoms, extra attention should be paid to the selection of suitable food. Choosing the right diet is especially crucial in cats with liver disease. When properly balanced, the food composition may reduce the burden on the liver and promote its regeneration.
Single-protein kibbles of our Eminent Diet Cat Gastrointestinal/Hypoallergeniccontain fish meat and hydrolyzed salmon protein. Its molecules are so small that the immune system does not perceive them as a potential cause of allergy. The diet is enriched with herbs which have a beneficial effect on the gastrointestinal tract and liver.
Studies show that after two months on this diet, cats' health conditions improved. Food acceptance was high and 50 % of cats experienced weight gain as a result of improved digestion. The high diet digestibility and gastrointestinal improvement were confirmed by a 55 % rise in faecal score.
Indications: gastritis; colitis; enteritis; chronic diarrhoea; malabsorption; maldigestion; anorexia; food allergies manifested by skin or gastrointestinal symptoms; improving the condition in emaciated animals; exocrine pancreatic insufficiency; liver disease.
Contraindications: pancreatitis, lymphangiectasis, hyperlipidaemia. Do not use for pregnant and nursing cats and kittens.
Ingredients: rice, hydrolyzed salmon protein (19 %), dehydrated fish meat (16 %), poultry fat, dried apple pulp, fish oil, hydrolyzed fish protein (2.5 %), vegetable fiber, flaxseed, potato protein, mixture of herbs and algae (Urtica dioica, Echinacea purpurea, Ascophyllum Nodosum, common dandelion, chicory, milk thistle, fennel seed, aniseed, coriander seed), MOS (mannanoligosaccharides), FOS (fructooligosaccharides), monosodium glutamate, beta-glucans, Yucca, additives (vitamins, trace elements, amino acids).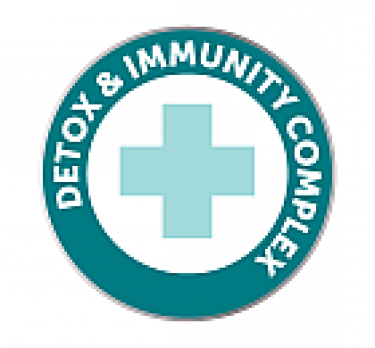 DETOX & IMMUNITY COMPLEX  with functional herbal components
Echinacea Purpurea - contains interferon, echinacoside and echinacein, that help eliminate pathogenic microorganisms; significantly helps to strengthen immunity.
Urtica dioica - has a positive effect on the liver, stomach and urinarytract; promotesdigestion and helpsdetoxifythe body.
Ascophyllum nodosum - contains natural antioxidants and helps protect the body from the negative effects of free radicals.
High digestibility

hydrolyzed salmon protein for efficient digestion

Single protein

food is hypoallergenic because of the single protein source - sea fish

Milk thistle

contains the active substance of silymarin, which significantly helps to protect and regenerate liver cells

Fennel seed and aniseed

promote the production of gastric juice and easy digestion
Packaging: 2.5 kg, 11 kg
Only the best ingredients
Recommended feeding doses
| | 3 kg | 4 kg | 5 kg | 6 kg | 7 kg |
| --- | --- | --- | --- | --- | --- |
| | 45 g | 55 g | 80 g | 95 g | 105 g |
It is optimal to divide the daily dose into 2-3 portions during the day