Diet for your dog
Diet Dog Cardio
Complete dietetic food for the dogs with the diseases of heart and cardiovascular system

How the diet works:
- increased content of L-carnitine and taurine supports heart function and helps to lower blood pressure
- the optimum content and ratio of inorganic substances contribute to the balance of electrolytes in the dog's body
- high quality proteins in the diet prevent the loss of muscle mass.
The heart is the muscle that pumps the blood through the body. Heart diseases cause inadequate activity of the heart muscle, which results in insufficient oxygen­ation of organs and can lead to the failure of vital functions. A side effect of heart disease is an imbalance of minerals in the patient's body. This can also be caused the disruption of homeostasis or the administered medication. Other symptoms may include anorexia, which leads to weight loss.
Providing suitable food such as EMINENT VETERINARY DIET DOG CARDIO eases the symptoms of the disease and prolongs the patient's life.
Results have shown that after being fed this diet, the disbalance of ions in the pa­tients' blood is reduced. Medication and a bad heart condition could disrupt the homeostasisn of the internal environment of the organism. The research was fo­cused on patients with different heart conditions and all kinds of medication. It was confirmed that the percentage of patients with values outside the physiological range were significantly lower when the diet was fed to the dog.
Indications: basic pet food for patients with heart disease.
Contraindications: urinary tract or kidney diseases requiring a reduction of protein intake and changes in minerals content.
Ingredients: dehydrated pork meat, maize, rice, poultry fat, hydrolyzed animal protein, psyllium, coconut oil, FOS (fructooligosaccharides), vegetable fiber, dried algae and herbs (Ascophyllum nodosum, Boswellia serrata), beta-glucans, MOS (mannanoligosaccharides), taurine, L-carnitine, coenzyme Q10, additives (vitamins, trace elements, amino acids).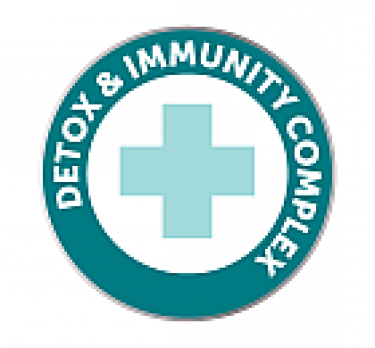 DETOX & IMMUNITY COMPLEX  with functional herbal components
Echinacea Purpurea - contains interferon, echinacoside and echinacein, that help eliminate pathogenic microorganisms; significantly helps to strengthen immunity.
Urtica dioica - has a positive effect on the liver, stomach and urinarytract; promotesdigestion and helpsdetoxifythe body.
Ascophyllum nodosum - contains natural antioxidants and helps protect the body from the negative effects of free radicals.
Electrolytes in balance

balanced level of inorganic substances maintains the homeostasis of the internal environment

Reduction of oxidative stress

vitamin E and coenzyme Q10 act as antioxidants and counteract the negative eff ects of free radicals in the body

Benefi cial for heart function

the high content of taurine helps to lower blood pressure and has a positive eff ect on the metabolism of water and electrolytes in the body

Fatty acids metabolism

the increased content of L-carnitine improves the functioning of the heart by promoting the use of energy from fatty acids in its cells
Packaging: 2.5 kg, 11 kg
Only the best ingredients
Recommended feeding doses
| | 1 kg | 5 kg | 10 kg | 15 kg | 20 kg | 30 kg | 40 kg | 50 kg | 60 kg | 70 kg |
| --- | --- | --- | --- | --- | --- | --- | --- | --- | --- | --- |
| | 40 g | 90 g | 160 g | 200 g | 240 g | 320 g | 410 g | 500 g | 580 g | 630 g |