Diet for your dog
Diet Dog Fiber Balance
Complete dietetic food for dogs with higher fiber content and reduced energy content

How the diet works:
Low-calorie formula creates a caloric deficit that leads to a weight loss
High fiber content has a satiating effect and reduces the feeling of hunger
Low content of simple sugars reduces the fluctuations in blood glucose levels
Prebiotics MOS & FOS support for the development of natural intestinal microflora
Diseases connected with nutrition are very common these days. In dogs, we can also see health issues like obesity or diabetes mellitus. Those diseases originate in imbalanced energy intake and output. Diabetes mellitus is a chronic disease where the body does not produce hormone insulin at an adequate level. With proper food, correct feeding dose, and insulin administration you can reach a mild course of the disease.
EMINENT VETERINARY DIET FIBER BALANCE is the food with a lower content of fat and energy and with a higher content of fiber, sodium, and potassium. Both types of fiber – soluble and insoluble – are at a balanced ratio. This ratio has a positive effect on weight reduction in obese dogs and improves the condition of dogs with constipation. Because the food has a low content of monosaccharides and disaccharides it is suitable for diabetic dogs.
Results have shown that after 2 months of being fed this diet, a weight reduction was achieved in all dogs. The general eff ect of the diet was rated as a Body Condition Score. There is an improvement in the condition of all dogs. In cases where the diet is used for diabetic dog patients, the level of glucose in the blood is at the normal physiological range if the diet is combined with proper medication.
Indications: colitis, motility disorders, defecation, pancreatitis, lymphangiectasis, hyperlipidemia, diabetes mellitus, weight reduction in obesity.
Contraindications: Constipation, Megacolon.
Do not use for puppies and pregnant or nursing dogs.
Ingredients: rice, dehydrated pork meat, maize, hydrolyzed proteins, (fish, poultry), flaxseed, vegetable fiber, psyllium, poultry fat, beta-glucans, taurine, dried herbs and algae (Urtica dioica, Echinacea purpurea, Ascophyllum nodosum, Chlorella), prebiotics (MOS, FOS), L-carnitine, glucosamine, chondroitin sulphate, additives (vitamins, trace elements, amino acids).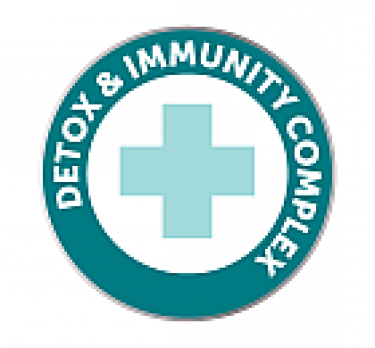 DETOX & IMMUNITY COMPLEX  with functional herbal components
Echinacea Purpurea - contains interferon, echinacoside and echinacein, that help eliminate pathogenic microorganisms; significantly helps to strengthen immunity.
Urtica dioica - has a positive effect on the liver, stomach and urinarytract; promotesdigestion and helpsdetoxifythe body.
Ascophyllum nodosum - contains natural antioxidants and helps protect the body from the negative effects of free radicals.
Low-calorie

diet with high fiber content and low fat content suitable for weight reduction

Optimal ratio of fiber

optimal ratio of soluble and insoluble fiber has a positive effect on the functioning of the digestive system

Low content of simple carbohydrates

prevention of a sudden rise in blood glucose levels

Prebiotics MOS & FOS

for the development of natural intestinal microflora
Packaging: 2.5 kg, 11 kg
Only the best ingredients
Recommended feeding doses
| | 2 kg | 5 kg | 10 kg | 15 kg | 20 kg | 25 kg | 35 kg | 45 kg | 60 kg | 80 kg |
| --- | --- | --- | --- | --- | --- | --- | --- | --- | --- | --- |
| Obesity | 45 g | 90 g | 150 g | 185 g | 225 g | 275 g | 375 g | 445 g | 530 g | 660 g |
| Standard bodyweight | 60 g | 120 g | 200 g | 250 | 300 g | 365 g | 500 g | 590 g | 710 g | 880 g |
It is optimal to divide the daily dose into 2-3 portions during the day.
Reduction of overweight: until the target weight is reached or for the time needed to maintain it. Regulation of glucose sources: 6 months from the start of administration. Support of fat metabolism in case of hyperlipidaemia: 2 months from the start of administration. Alleviation of intestinal resorption diseases: 3 months from the start of administration. It is recommended to ask for a veterinarian's opinion before use or before extending the period of use. For effective weight loss or ideal weight maintenance the recommended daily energy intake should not be exceeded.