Diet for your dog
Diet Dog Mobility
Complete dietetic food for dogs suffering from problems with joints and locomotive organs

How the diet works:
- High content of hydrolyzed collagen, glucosamine and chondroitin in the food provide for optimal functioning and support for the regeneration of locomotive organs
- The anti-inflammatory effect of the food is achieved thanks to the high content of omega 3 fatty acids and MSM
Dogs' musculoskeletal system and ability to move are infl uenced by a number of factors. Dogs' age, weight, breed, genetic predisposition, and their activity during life have a tremendous impact on dogs' mobility and proper function of their joints.
Substances supporting joint health – collagen, glucosamine, and chondroitin – help prevent musculoskeletal disorders or reduce their consequences if the problem is already present. Our complete food EMINENT VETERINARY DIET DOG MOBILITY contains these components, and is an optimal choice for dogs with reduced mobility and those prone to musculoskeletal diseases.
Results have shown that after 3 months of being fed this diet, there is a significant improvement in the health status in 90 % of dogs. The eff ect of the diet is a reduction in joint pain and an improvement of mobility. Vets and owners confirm the reduction of pain by at least 25 %.
Indications: promoting the optimal functioning of locomotor system in adult and senior dogs, osteoarthritis in adult and senior dogs, predisposition to osteoarthritis (breeds with predispositions such as overweight, joint problems, trauma, very active life - working dogs).
Contraindications: do not use for puppies and pregnant or nursing dogs.
Ingredients: rice, chicken dehydrated meat, maize, flaxseed, fish oil, hydrolyzed animal protein, hydrolyzed collagen 1 %, glucosamine 0.26 %, chondroitin sulphate 0.12 %, MSM (methylsulfonylmethane) 0.08 %, yucca, MOS (mannanoligosaccharides), mixture of herbs and algae (Urtica dioica, Echinacea purpurea, Ascophyllum nodosum), additives (vitamins, trace elements, amino acids).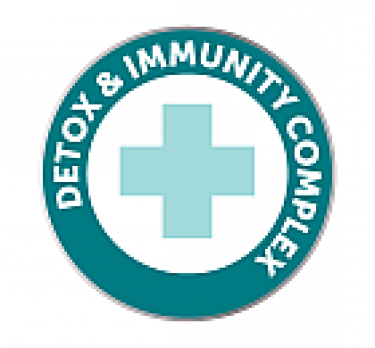 DETOX & IMMUNITY COMPLEX  with functional herbal components
Echinacea Purpurea - contains interferon, echinacoside and echinacein, that help eliminate pathogenic microorganisms; significantly helps to strengthen immunity.
Urtica dioica - has a positive effect on the liver, stomach and urinarytract; promotesdigestion and helpsdetoxifythe body.
Ascophyllum nodosum - contains natural antioxidants and helps protect the body from the negative effects of free radicals.
Joint protection

the substances contained in the diet help to regenerate cartilage and support the function of the musculoskeletal system

High content of chondroprotective

High content of hydrolyzed collagen, glucosamine and chondroitin - complete care for joint health

Increased content of MSM and ω-3

substances with an anti-inflammatory and protective function

Active lifestyle

suitable for dogs with a high physical activity
Packaging: 2.5 kg, 11 kg
Only the best ingredients
Recommended feeding doses
| | 1 kg | 5 kg | 10 kg | 15 kg | 25 kg | 35 kg | 45 kg | 60 kg | 80 kg |
| --- | --- | --- | --- | --- | --- | --- | --- | --- | --- |
| | 35 g | 105 g | 165 g | 225 g | 325 g | 415 g | 490 g | 630 g | 770 g |
 It is optimal to divide the daily dose into 2 - 3 portions during the day.