Diet for your dog
Diet Dog Renal Urinary
Complete dietetic food for dogs with kidney and lower urinary tract disease

How the diet works:
- Urine pH in the range 6.0 to 6.5 - preventing the formation of struvite stones
- Decreased levels of calcium, phosphorus and magnesium reduce the risk of formation of struvite, calcium-oxalate and calcium-phosphate urethral stones
- Increased content of ω-3 fatty acids reduces the risk of hypertension; ω-3 fatty acids help to slow down the renal failure and have anti-inflammatory effects
- Low sodium and protein level, and increased levels of arginine reduce the risk of uraemia, hypertension and ascites
The kidneys are a vital, paired organ with numerous functions in the body. They eliminate harmful metabolic products from the body and also maintain the homeostasis of the internal environment. They are involved in controlling blood volume and pressure. Should their functions fail, it is necessary that patients be provided with proper nutrition.
This can be ensured by our food EMINENT VETERINARY DIET DOG RENAL/URINARY. This special formula helps to slow kidney failure. The lower content of some minerals prevents the formation of new urinary stones. Among the functional ingredients of the food are cranberries. They contain proanthocyanidins that
have the ability to stop bacteria from sticking to the bladder walls and forming colonies. Prevention of bacterial infection is the result of this mechanism.
Results have shown that after 4 months of being fed this diet combined with proper medication, there is a significant improvement in the health status of a dog suffering from renal insufficiency. The monitored markers of the health condition in this case are urea and creatinine in the blood. After 4 months of feeding, the levels of urea and creatinine are lower and closer to the normal physiological range.
Indications: kidney disease, kidney failure, prevention of struvite and oxalate stones formation.
Contraindications: do not use for puppies and pregnant or nursing dogs. It must not be administered concurrently with urine acidifi ers and potassium sparing diuretics. If the patient is also taking ACE inhibitors, the potassium level in their blood should be monitored.
Ingredients: rice, maize, fish oil, dehydrated pork meat, maize germs, hydrolyzed animal protein, vegetable fiber, flaxseed, MOS (mannanoligosaccharides), FOS (fructooligosaccharides), chicken fat, coconut oil, mixture of herbs and algae (Urtica dioica, Echinacea purpurea, Ascophyllum nodosum), taurine, L-carnitine, glucosamine, chondroitin sulphate, cranberry extract, additives (vitamins, trace elements, amino acids).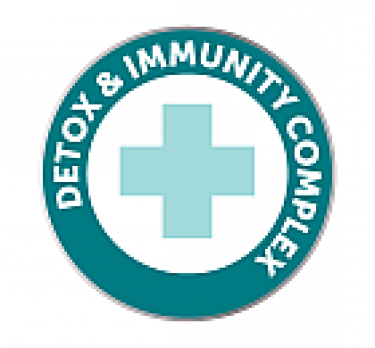 DETOX & IMMUNITY COMPLEX  with functional herbal components
Echinacea Purpurea - contains interferon, echinacoside and echinacein, that help eliminate pathogenic microorganisms; significantly helps to strengthen immunity.
Urtica dioica - has a positive effect on the liver, stomach and urinarytract; promotesdigestion and helpsdetoxifythe body.
Ascophyllum nodosum - contains natural antioxidants and helps protect the body from the negative effects of free radicals.
Urine pH

urine pH in the range 6.0 to 6.5 preventis the formation of struvite stones

Low sodium and protein level

relief for the kidneys

Decreased level of Ca, P and Mg

helps to prevent urinary stones formation

ω-3 fatty acids

increased content of ω-3 fatty acids has positive impact on renal function and an anti-infl ammatory effect
Packaging: 2.5 kg, 11 kg
Only the best ingredients
Recommended feeding doses
| | 1 kg | 5 kg | 10 kg | 20 kg | 30 kg | 40 kg | 60 kg | 80 kg |
| --- | --- | --- | --- | --- | --- | --- | --- | --- |
| | 35 g | 120 g | 190 g | 290 g | 380 g | 490 g | 690 g | 840 g |
 It is optimal to divide the daily dose into 2 - 3 portions during the day.