Nutritional supplement
Eminent Chondro CBD
Tablets with high palatability
This nutritional supplement contains the substances that contribute to the maintenance of joint cartilage health, promote cell regeneration and reduce inflammatory processes that accompany the disease.
The result is an improved mobility and mood of your dog.

Nowadays, reduced mobility and joint problems belong among common health problems in dogs. Their causes may be various - genetic predisposition, injuries or high age. When this problem is diagnosed in time, we are able to slow down the disease progression and eliminate its symptoms such as pain, limping, difficult standing up, and thus improve the pet's quality of life. Eminent Chondro CBD tablets were developed just for this purpose. 
- reduction of inflammation and pain in dogs with mobility problems
- regeneration of joints, ligaments and tendons
- support of mental and physical condition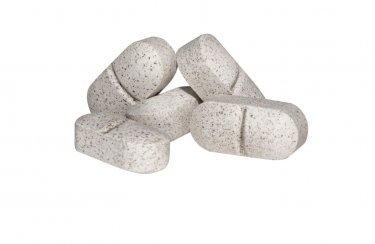 Seven active ingredients in one tablet:
CANNABIDIOL (CBD)
CHONDROITIN
GLUCOSAMINE
COLLAGEN
MSM
HYALURONIC ACID
VITAMIN C

Ingredients: hydrolyzed collagen, glucosamine hydrochloride, chondroitin sulphate, chicken hydrolyzate, cellulose, methylsulfonylmethan, hyaluronic acid, hemp (dried leaf and flower) as a source of CBD, additives (vitamins), magnesium stearate, saccharose.

Packaging: 60 or 140 tablets
Only the best ingredients
Recommended feeding doses
| | | |
| --- | --- | --- |
| Weight of dog | Initial dose | Maintenance dose |
| < 10 kg | 1.5 tbl. | 0.5 - 1 tbl. |
| 10-25 kg | 3 tbl. | 1 - 1.5 tbl. |
| 25-50 kg | 4 tbl. | 2 tbl. |
| > 50 kg | 6 tbl. | 3 tbl. |